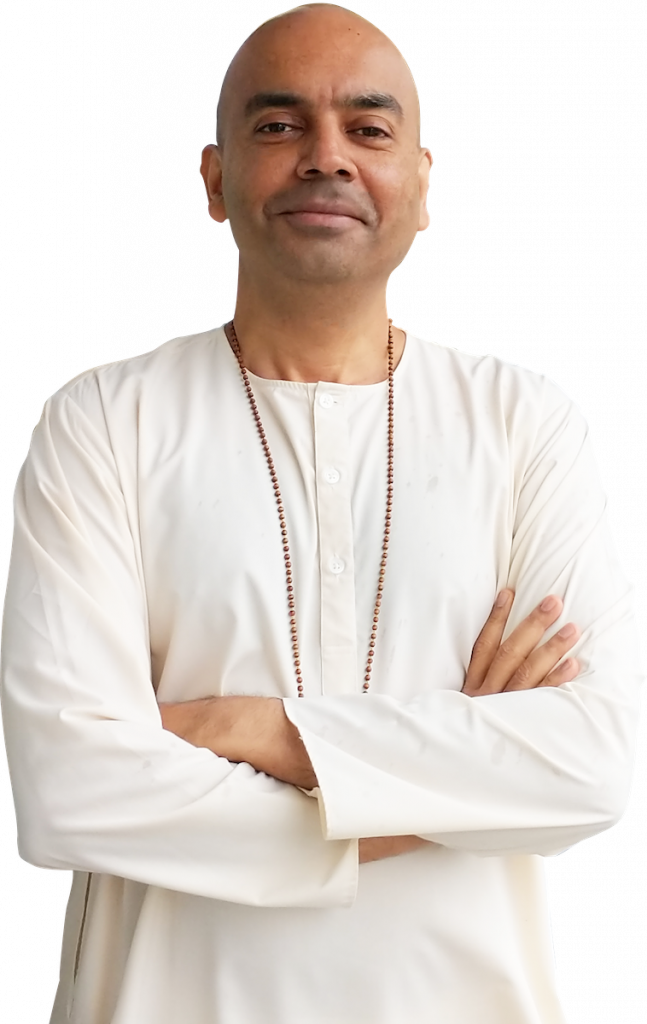 Gautam Jain (addressed as Gautamji), is a senior protege of world renowned philosopher and author A. Parthasarathy. Earlier in life he completed a brilliant academic career in the United States, where he received awards for academic and athletic excellence and was recognized for exceptional impact on college life. Upon graduation, he declined lucrative offers from leading U.S. Corporations and returned to India to study at the Vedanta Academy.
Gautamji has dedicated three decades to full time study, research and propagation of Vedanta and its practical application in life. He is currently in the US to head the efforts of the Vedanta Cultural Foundation, a non-profit organization dedicated to Vedanta and Self management education programs.
Gautamji has also presented seminars on Self management to premier corporations, institutions and universities, including the YPO (the world's largest CEO organization), Amazon, Apple, JP Morgan Chase, Goldman Sachs, IBM, Columbia, Princeton, and MIT. He has been featured on ABC and PBS for his work on the subject.

Short videos of Gautamiji speaking