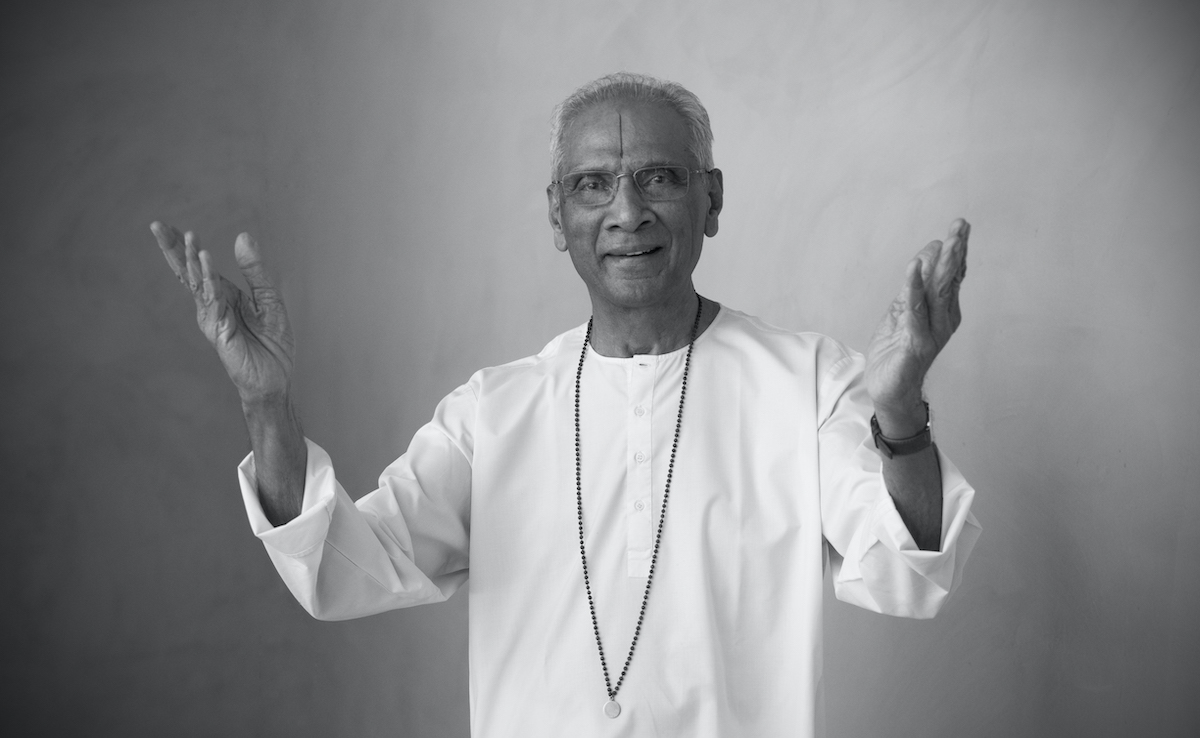 Swami A. Parthasarathy
The 94 year-old Living Wisdom of our Times
A. Parthasarathy, popularly known as Swamiji, is a pre-eminent philosopher. He is acclaimed as the greatest living exponent of Vedanta, the ancient philosophy of India. In a life of selfless service over six decades, Swamiji's exceptional contribution has been the translation of subtle philosophical themes into a practical technique of living. An exercise that has brought about mental solace and material prosperity in society.
Known as the "Go-Getter's Guru", Swamiji's pioneering work has been acclaimed in leading publications such as TIME, Businessweek, Forbes, CNN, Sports Illustrated and The Sunday Times
Introducing Swami A. Parthasarathy
Author | Speaker | Founder | Guru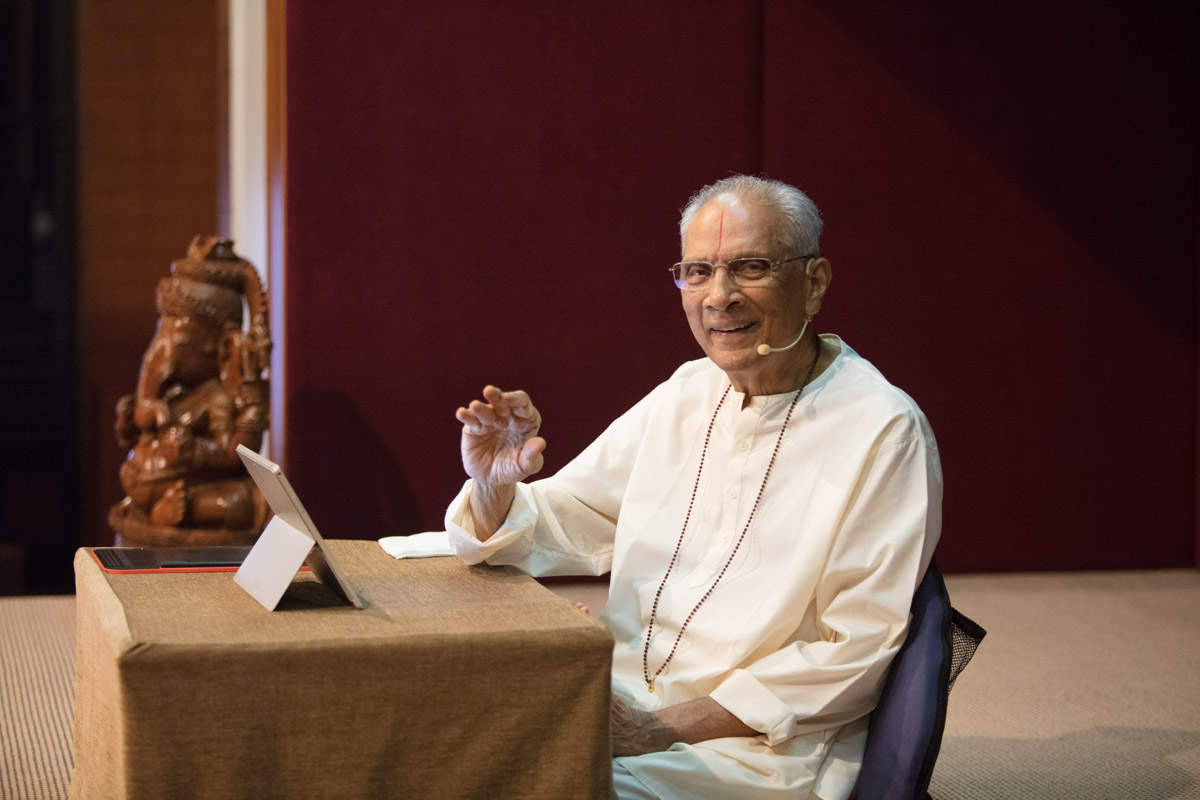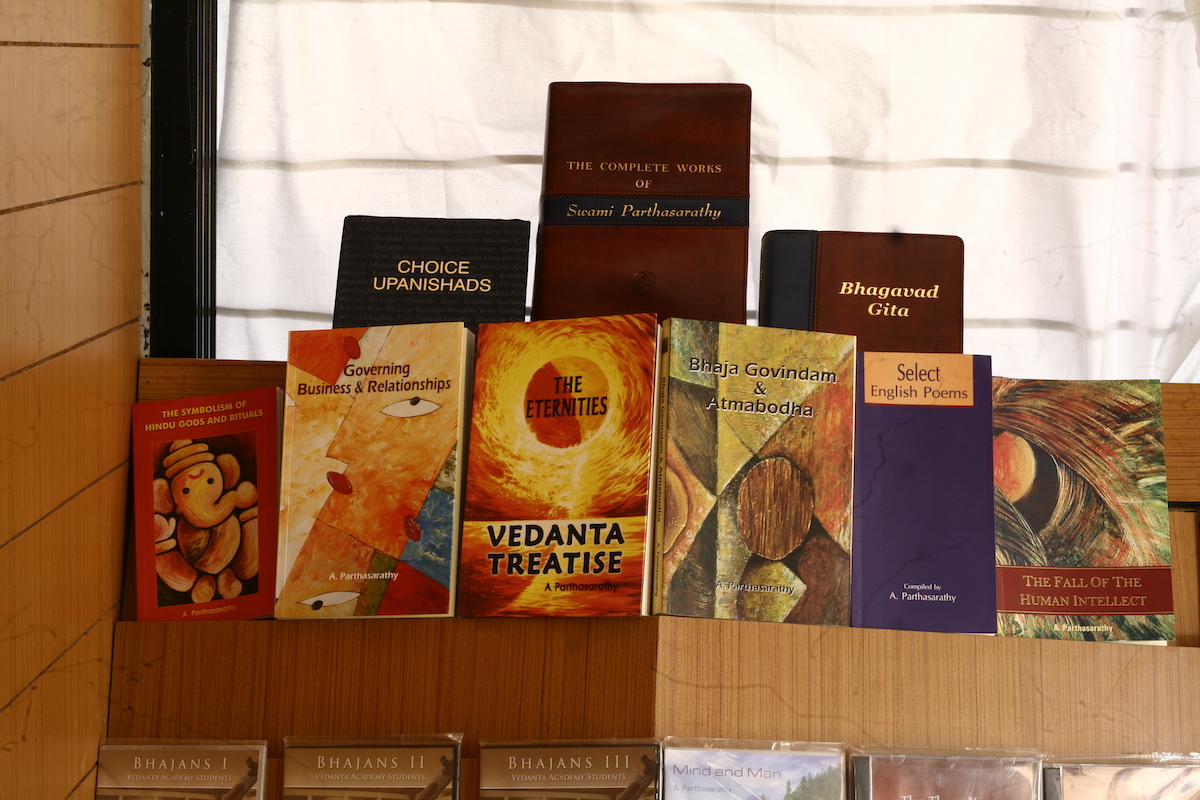 • A world renowned speaker and author of eleven books with three bestsellers
• Has addressed World Bank, Young Presidents' Organisation, Indian Cricket Team, Harvard, Stanford, Oxford, NASA, Google, Walt Disney et al.
• Pioneered the concept of intellect vs. intelligence, self-management vs. external management
• Founder and chief lecturer of the Vedanta Academy, a unique educational institution designed to develop the intellect
• Counsels international sportspersons and corporates on the technique of combining success with peace
A Living Wisdom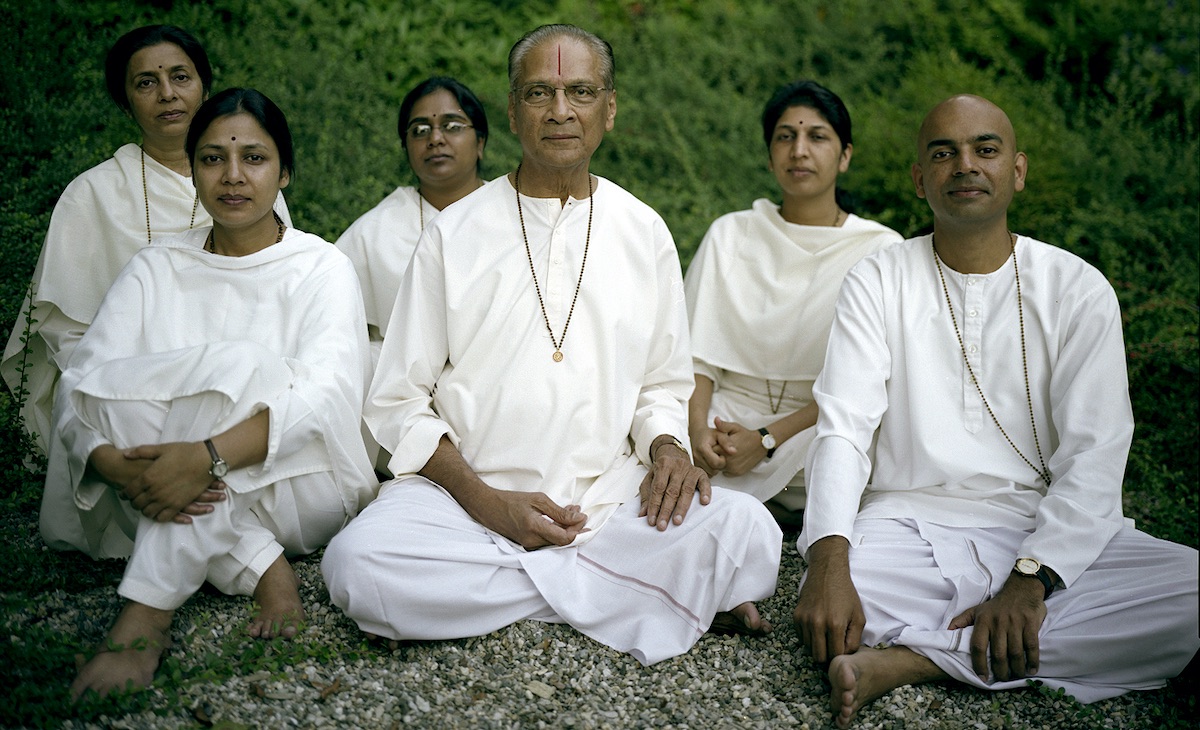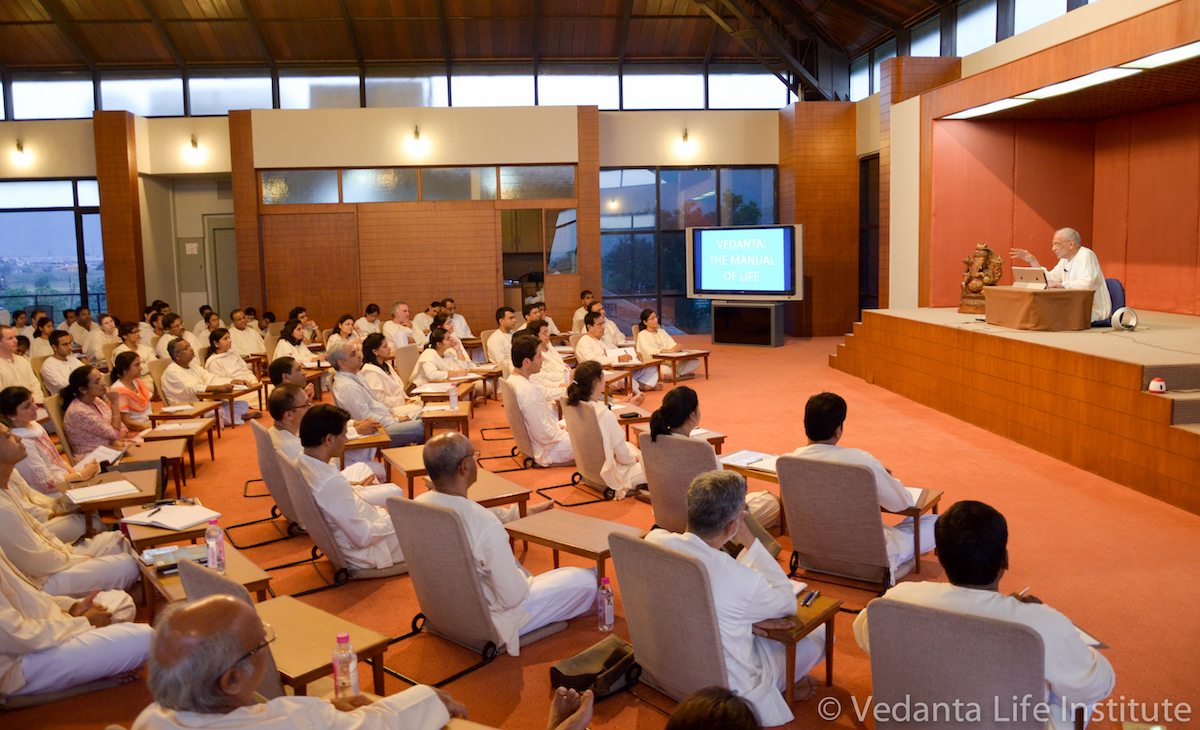 • Works 365 days with no breaks for the last 60 years
• Traveling every alternate three weeks across 5 continents for 40 years
• 6 ft height, 68 kgs weight, 32 inches waist for the last 60 years
• Wins man-of-the-match awards for cricket with players a third his age
Press Coverage
"A man who adds new meaning to the phrase Business Guru"
– TIME Magazine on Swami Parthasarathy
View select press coverage and TV interviews

In addition to being acclaimed and covered in leading media worldwide, Swami Parthasarathy's stature and achievement has been profiled in four books:
101 Great Indians who have made India proud in the last century
101 Great Indian Authors and Poets
101 Great Indian Saints
The Mind of the Guru, foreworded by H. H. The Dalai Lama, as one of the twenty eminent gurus of the world.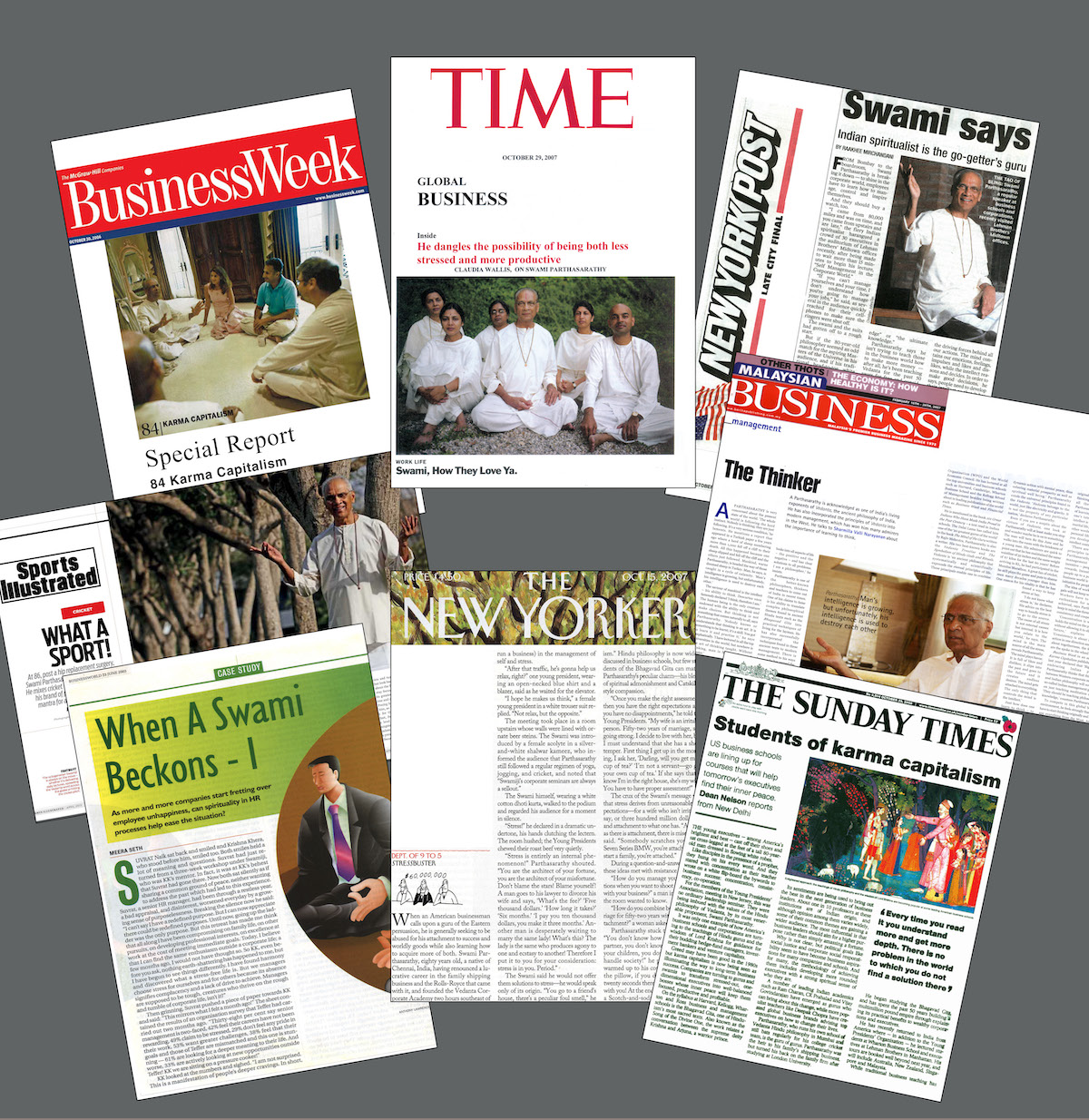 "Never let your present happiness lean on your future acquisition"
– A. Parthasarathy