Make a Donation
1) By CREDIT CARD or PAYPAL™ (click Donate button below)
2) By ZELLE® bank transfer: Our Zelle recipient ID is: info@vedantausa.org (we pay no processing fee if you use this option)

3) By CHECK: Please make your check payable to Vedanta Cultural Foundation USA and mail to: 500 Crossfields Lane, Somerset, NJ 08873
Your contribution will be tax exempt as applicable under US law.
Contact us
Vedanta Cultural Foundation USA Inc.
A registered non-profit organization
501 ( c ) ( 3 ) tax exempt
500 Crossfields Lane, Somerset, NJ 08873 USA
Phone: 732-469-0799 E-mail: info@vedantausa.org
Join our Mailing list
To get notified of upcoming events and programs click here
To join our weekly online lectures click here
Other Vedanta Centers*
Other Vedanta Centers in North America and worldwide. Click here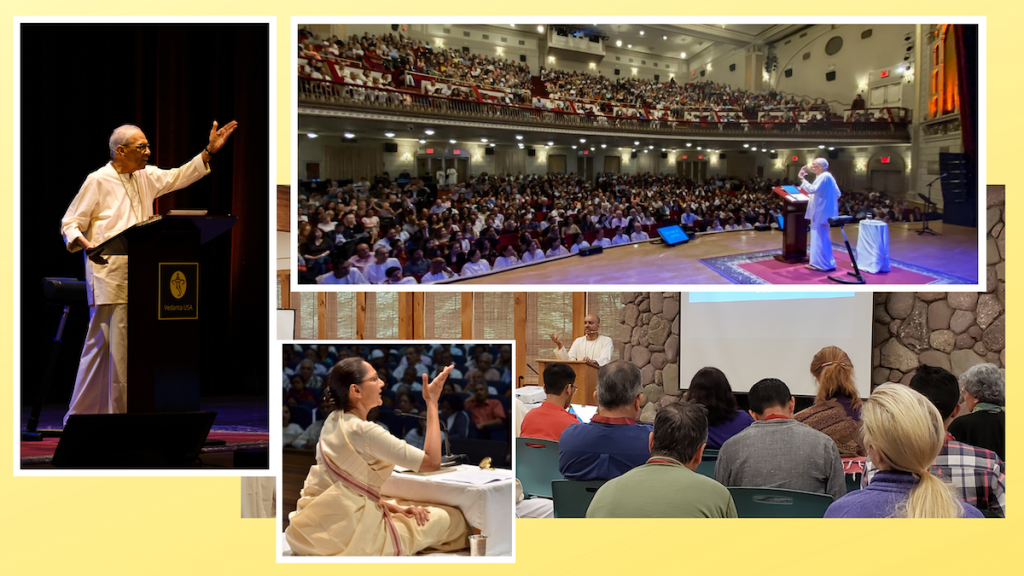 * The centers and the individuals working there at constitute independent and separate legal entities not affiliated with Vedanta Cultural Foundation USA, Inc.