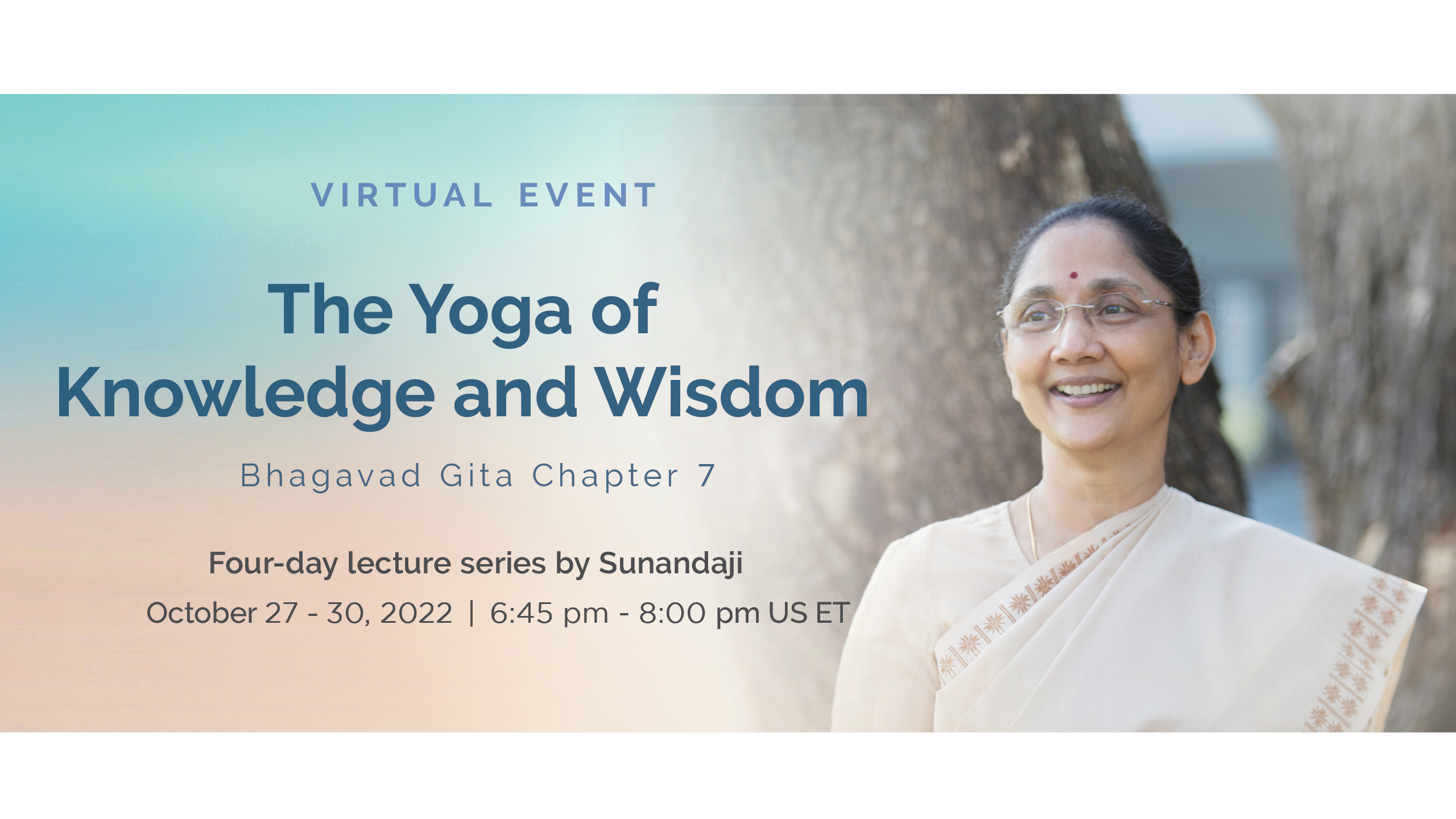 Learn how ancient wisdom can make life stress-free, productive and purposeful
From Bhagavad Gita Chapter 7
Free admission
Watch Sunandaji speak
"Nobody can bring you peace and happiness except yourself"

Sunandaji
Daughter-disciple of Swami Parthasarathy
What To Expect
Sunandaji will explain how the ancient philosophy of Vedanta can help us become stress-free, productive and truly fulfilled in life. Vedanta is derived from two Sanskrit words – Veda: Wisdom and Anta: Ultimate. Over four sessions, Sunandaji will teach verse by verse the wisdom for life from the seventh chapter of the Bhagavad Gita, an ancient Vedanta text that is profound yet practical for everyday living.
Each session will cover a different topic, so we recommend you attend all four sessions. If not all, try and make as many as you can!

Admission is always free and everyone is welcome.

Meet the Speaker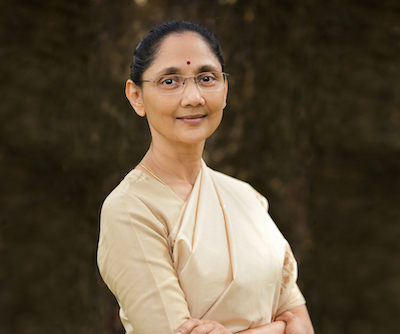 Sunandaji is the daughter-disciple of Swami Parthasarathy, the 93 year-old celebrated author and Guru from India. She has been lecturing worldwide for over thirty years to outstanding responses, so don't miss this opportunity!
Sunandaji
Daughter – Disciple, Swami Parthasarathy
What is Vedanta
Vedanta is ancient, universal wisdom that contains the eternal principles of life and living.
Vedanta helps you attain:
Peace of Mind
Efficiency and Concentration
Clarity in Thinking
Stress-free Relationships
Realization of Life's Purpose
"The mind is its own place, and in itself can make a heaven of hell, a hell of heaven. "
John Milton
Learn. Question. Discuss.
Attend our weekly online lectures
What We Do
The Foundation is dedicated to teaching the eternal wisdom of life to audiences in the United States and across the world with focus in the New York New Jersey Metropolitan area. We administer our programs without discrimination of nationality, ethnicity, gender, religion, personal belief and practices or other status.

Blaming the world will not help you
Everybody blames everything outside, never themselves. And the fundamental truth of life is that the problem lies within. Change yourself, everything around you changes.


Gautam Jain
Senior Disciple, Swami Parthasarathy
2022 Events Retreats Programs