Learn. Question. Discuss.

Weekly Online Lecture Schedule

by
Gautamji
disciple of Swami Parthasarathy
The Knowledge of the Self
Saturdays
9:30 AM to 10:30 AM
Practical Wisdom of Bhagavad Gita
Sundays
10:45 AM – 12:00 Noon
Wisdom for Life with Vedanta
Tuesdays
6:30 PM – 7:30 PM
E-learning QA Session
Wednesdays
6:30 PM – 7:30 PM
Small Group Discussion
Mondays/ Thursdays
5:45 PM – 7:00 PM
Explanations of Texts Being Covered in the Weekly Sessions
1) Vedanta Treatise: The seminal work on Vedanta. A systematic explanation of the eternal principles of life and living in contemporary thought and language. This class, especially the Tuesday evening session where we are towards the beginning of the book, is most suitable for beginners.Click here for Text and e-book on Amazon

2) The Bhagavad Gita: An ancient text consisting of 700 verses over 18 chapters that explains the Vedanta philosophy and its practical application in life; and also the means to attain the ultimate state of Self-Realization.Click here for e-book on AmazonClick here for text

3) QA session: Meant primarily for our e-learning students but open to all. Questions previously submitted via email are answered and those who attend live online have an opportunity to clarify their doubts. You are welcome to submit your questions over email to info@vedantausa.org

4) Small Group Discussions: An opportunity to question and discuss philosophical and life questions with your peers in an interactive session. Moderated by Ritikaji, disciple of Swami Parthasarathy.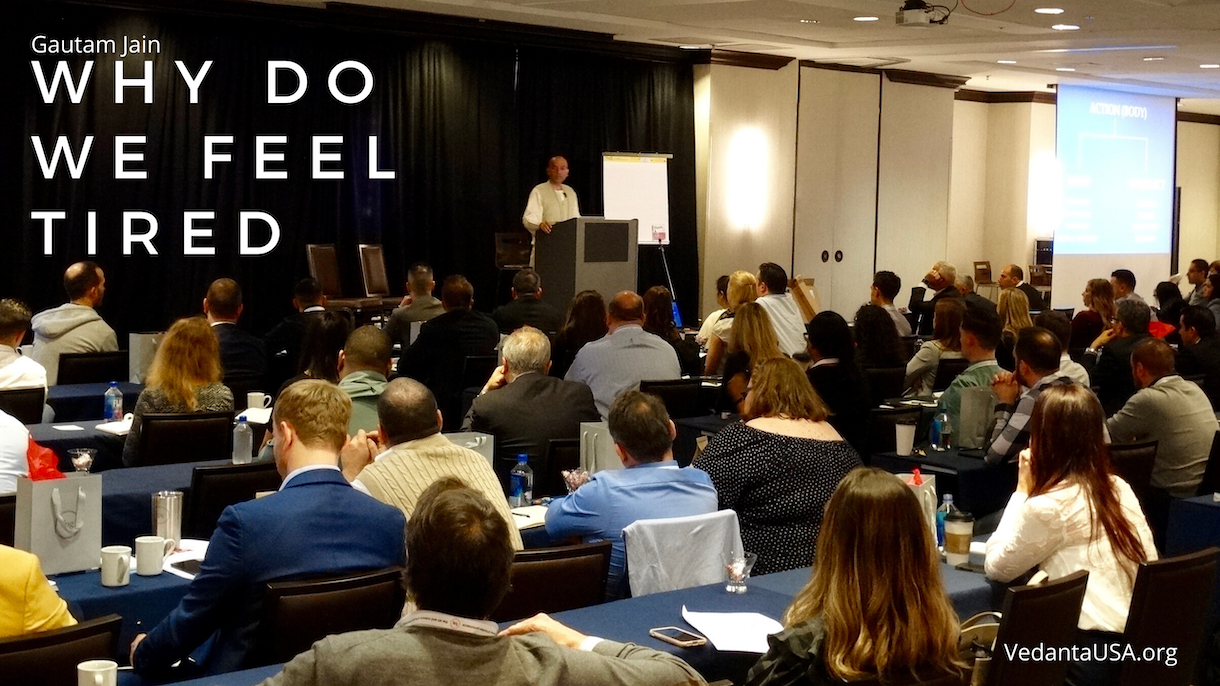 I am not saying you should not take a vacation, you should not need a vacation. They are two different things. So, this is what the mind does, friends. The thing is not only does your mind destroy …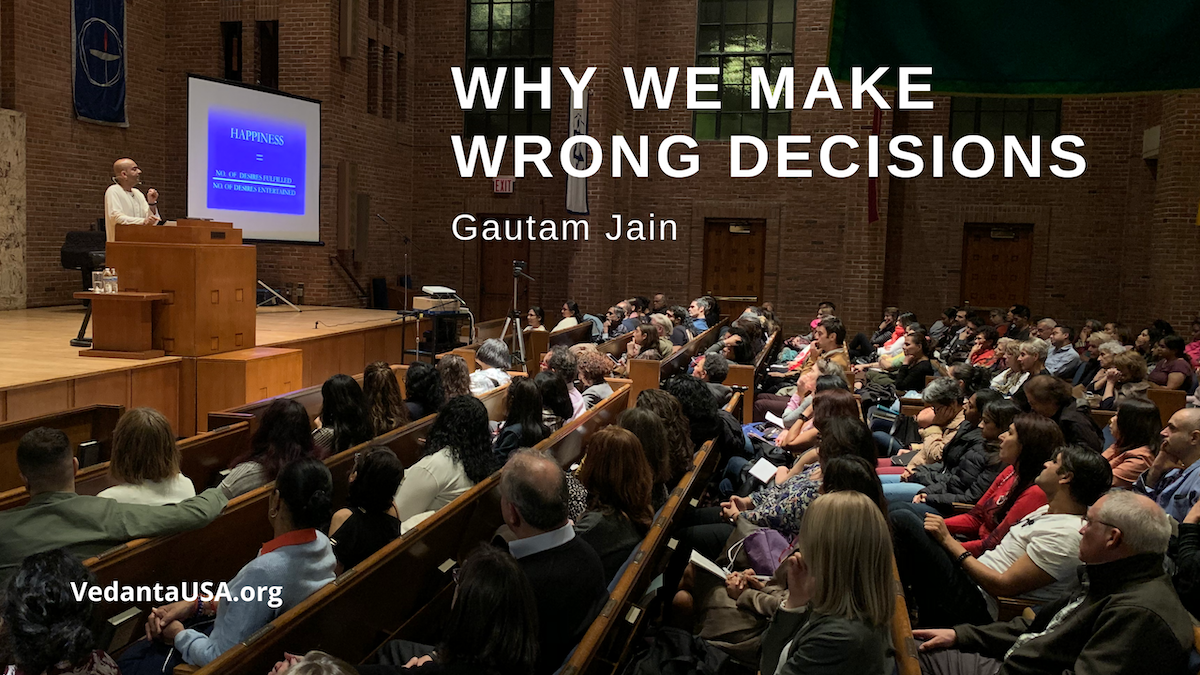 That's what happened in 2008; what's happening everywhere even now. The mind is agitated by greed! Now, what happens when you don't have an intellect? Lot of things happen- I am talking of ab…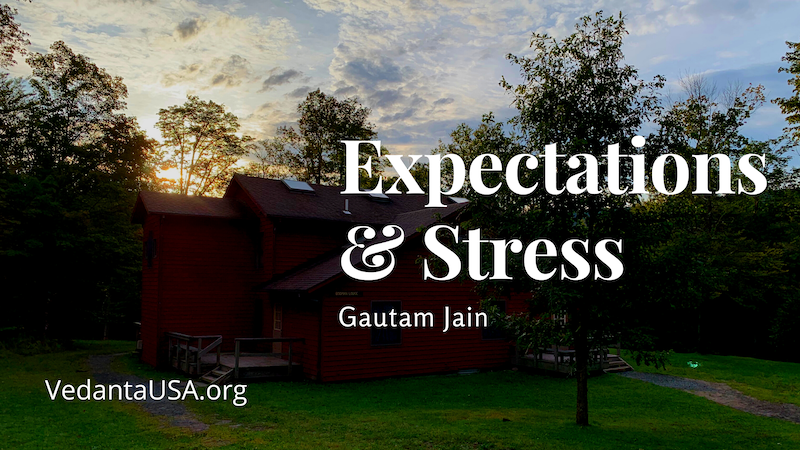 You don't assess the world around you properly. Develop wrong expectations. Get stressed out. Don't blame the outside world, learn to assess it properly to manage your expectations, reduce your st…