Success without Stress
A program to help our youth gain fundamental values of life to strengthen themselves. Values that will empower them to overcome stress, reduce anxiety and enhance concentration for success. Prepare them to face life's inevitable challenges, both during school years and beyond.

Open to pre-teens and teens aged 9-15
Once every two weeks on Sundays at 5 pm
Our Speaker is Ritikaji, senior disciple of Swami Parthasarathy. Ritikaji hails from a prominent North Indian business family, and got deeply interested in Vedanta philosophy very early in life during the visits of her guru Swami Parthasarathy to her family home. She joined the Vedanta Academy near Pune, India in 1996 to learn under Swami Parthasarathy full-time and since then has dedicated her life to study, research and propagation of Vedanta. She currently serves as director of the Vedanta Cultural Foundation USA, where she oversees the foundation's efforts to make Vedanta available to audiences in the United States.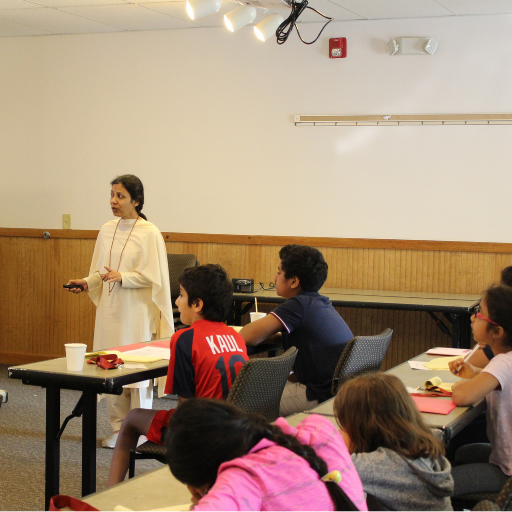 How to Enroll
Parents: Please email the name(s) and age(s) of your interested kid(s) to info@vedantausa.org. We will respond with next steps and the zoom login. There is no cost to attend these sessions, they are meant as a service to our youth.